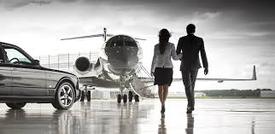 Jet Charter
Take a jet charter to where you want, from where you want and when you want. We offer you on-demand private jet charter services for both domestic and international travel. Private jet and specialized high value cargo flights, Medical Tourism, AirMedical and private Nurse Escort flights are our specialty and our fleet of jets and concierge services means you won't have to look anywhere else for all of your travel arrangement needs. You can expect not just standard jet charter, but safe and excusive air travel, across the country and around the world.
* We also have access to limited time opportunities for special "empty leg" flights. Please contact one of our Client Service Coordinators for more information.

---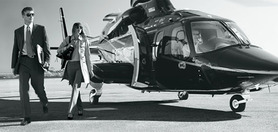 Specialized Charter
Private Helicopter - when a jet is too much airpower, helicopters are perfect for quick seamless short range travel from your Resort to your event destination. They also serve as the best way to see the city, tour golf courses, resorts, the Grand Canyon, or luxury homes and communities.
Specialized Charter can also include water craft i.e jetski, yacht, sail, fishing, catamaran, and houseboats.

---

Ground Transportation
Limousines can ensure you and your guests arrive in comfort and style with a wide range of luxury vehicles options including standard and luxury limousines, luxury coaches, luxury buses and high end sports and luxury performance vehicles.

---